La Capelleta de l'ermità
At La Capelleta de l'ermità, we put our faith in local produce, purchasing from local farmers who respect their product and its consumers. We use quality and seasonal food, mainly organic, and we like to cook it under the light of the simplicity and richness of our gastronomic heritage. For us, Mediterranean cuisine is a wellspring of inspiration and happiness.
Our house specialities include traditional Valencian rice dishes, grilled meat and savoury baked pastries. We offer a carefully chosen selection of cured meats from the Osona region and artesanal Catalan cheeses. We worship legumes, an elemental product with immense nutritional value. And soups, which are a world in and of themselves, delight us throughout the year. Our menu is apt for all budgets and you will find both year round classics, as well as more daring and season related proposals, cohabitating there. We always offer vegetarian and vegan specialities.
La Capelleta is composed of three spaces, each with their own personality, where you can leisurely enjoy our food offerings: the bar, the restaurant and the terrace by the well.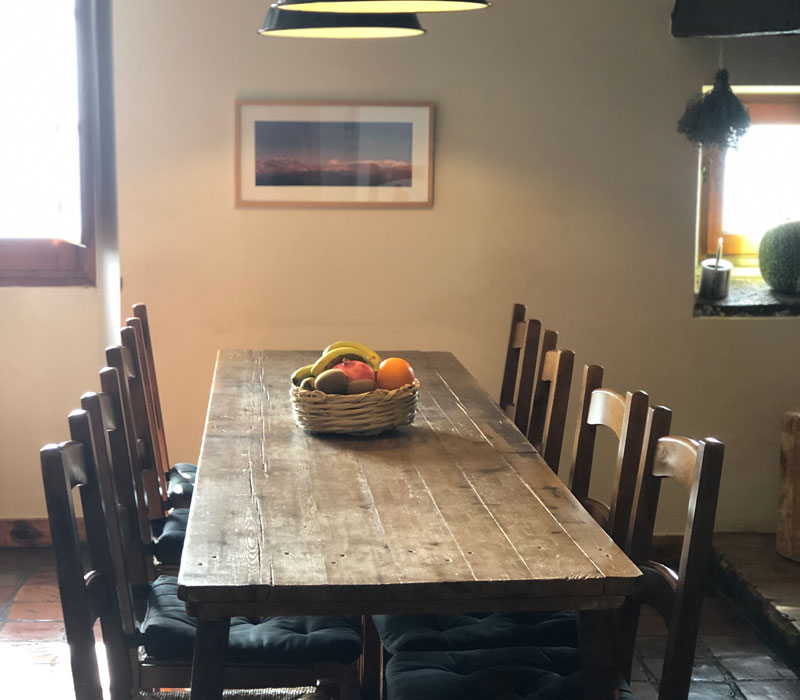 The bar, the most popular spot which holds a special charm for the local population, has a small annexed room, known as the Old Kitchen, the former household cooking room, furnished with an antique wooden bench, a large fireplace and a long table, which gives the room a democratic, rustic and familiar feel.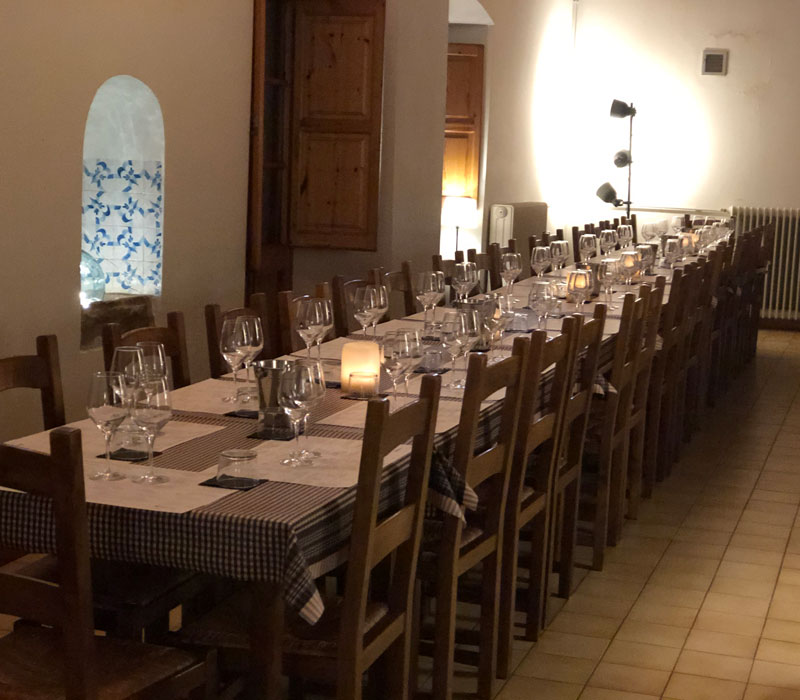 The restaurant is at the same level as the hermitage with an outside overlook. It is an open, generous space with views out onto the Plain of Vic, day and night.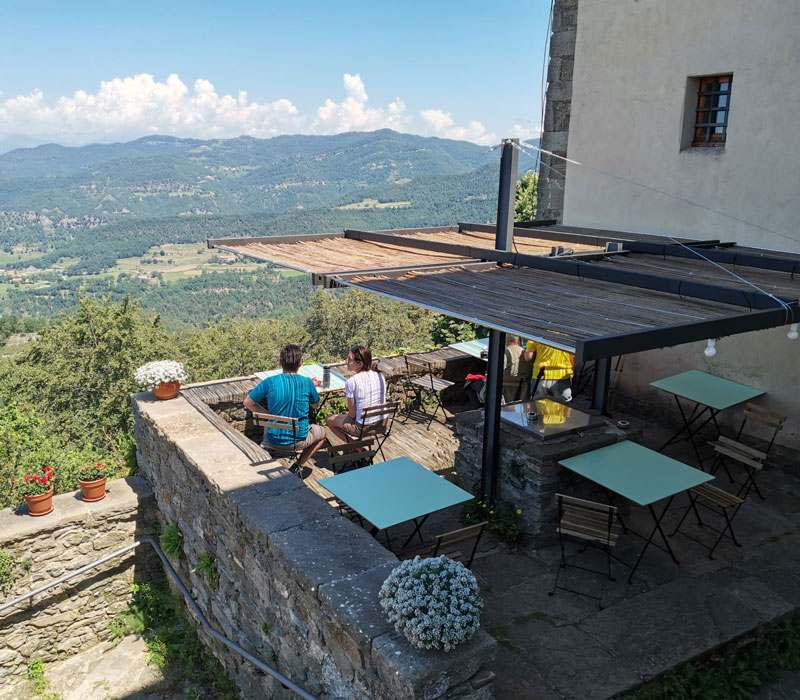 The terrace by the well is the jewel of the crown. It offers an unequalled panoramic view out over the Pyrenees. During the summer, lunch can be enjoyed in the outdoors under the shade of an awning specifically designed for this space, while dinner is accompanied by the contemplation of a magnificent sunset.